Before we begin coding, we need to do one more thing – we need to register the bot with discord so that we can access it using our code.
Head on over to Discord Developers Portal and, after signing in, you should see an interface similar to this: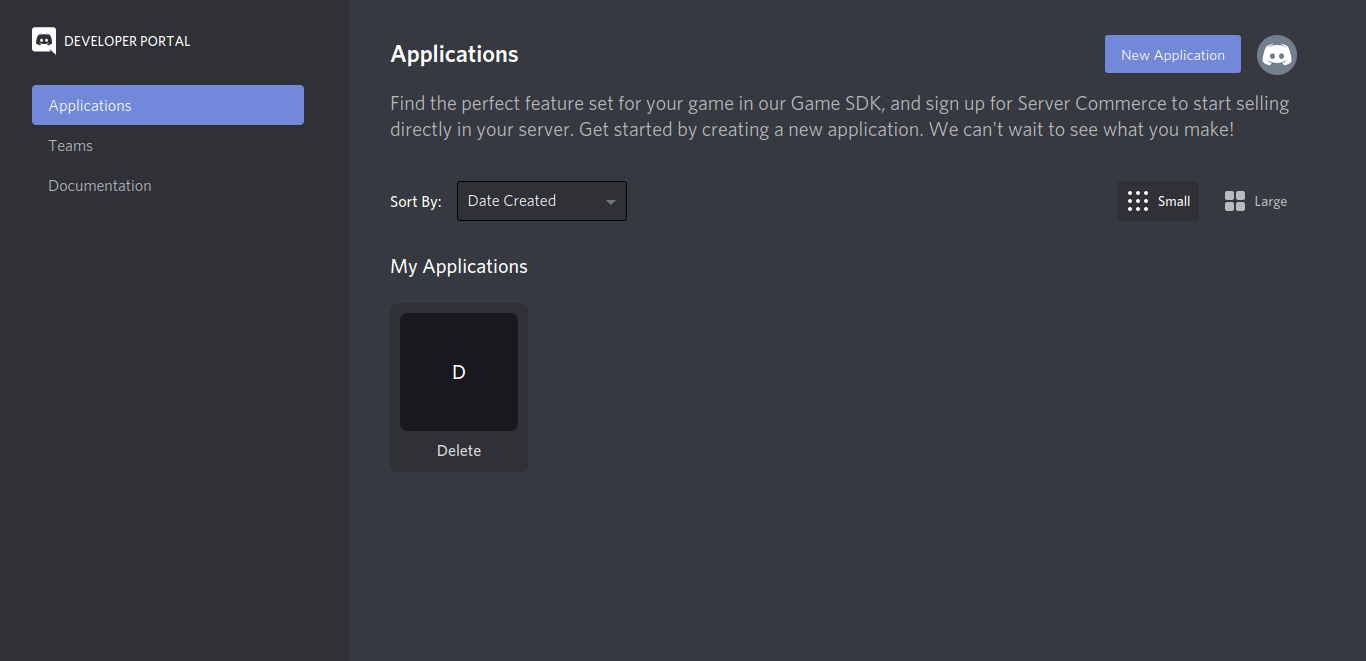 Here, you will be able to see all your registered applications. Click on the New Application button: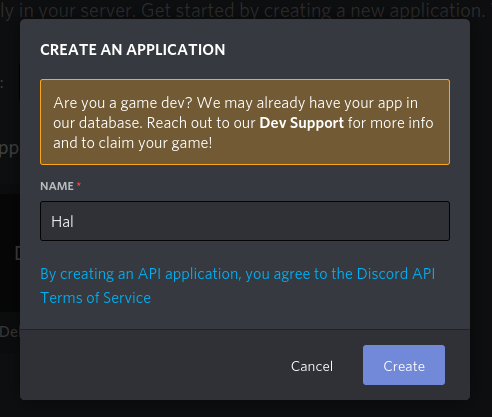 Now, you give it a name (anything works) and click on create. You should get something similar to this: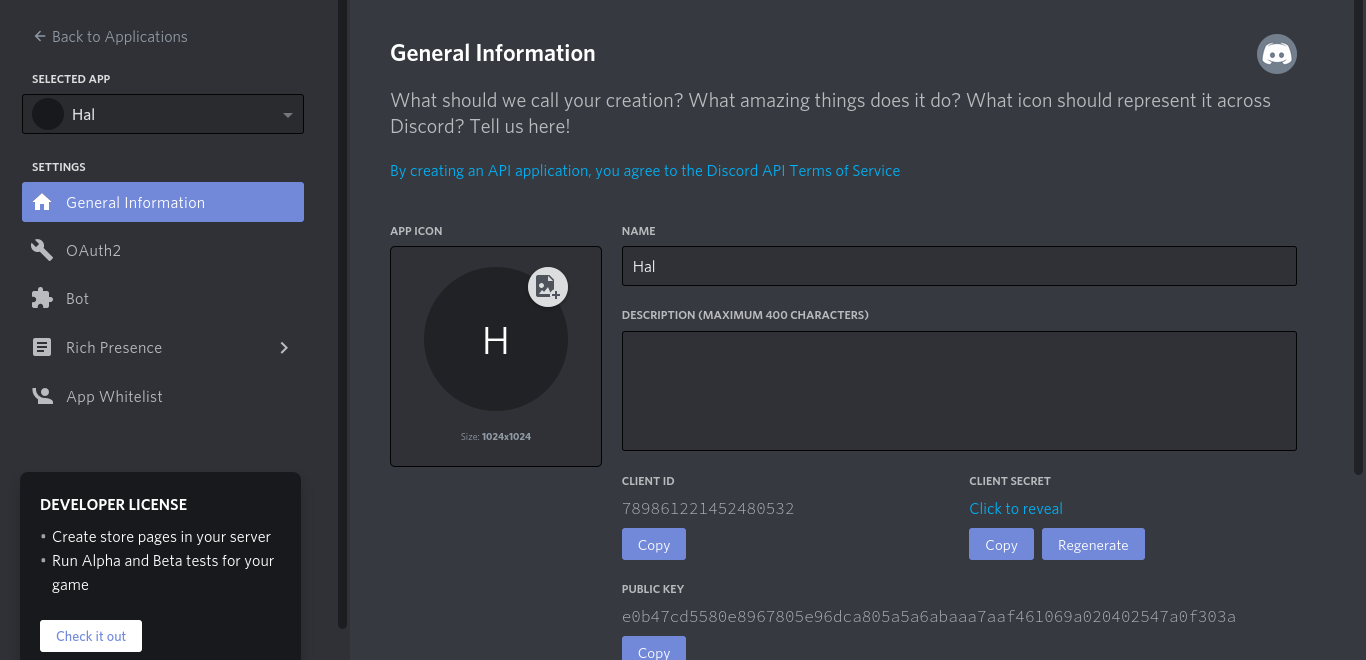 You can explore this on your own but, for now, we are going to keep this to the Bot Sub-Menu on the right-side panel.

Click on Add Bot and press Yes, Do it on the pop-up menu that appears.
Once you are done with that, you will see that your bot is created, and something like this will show up: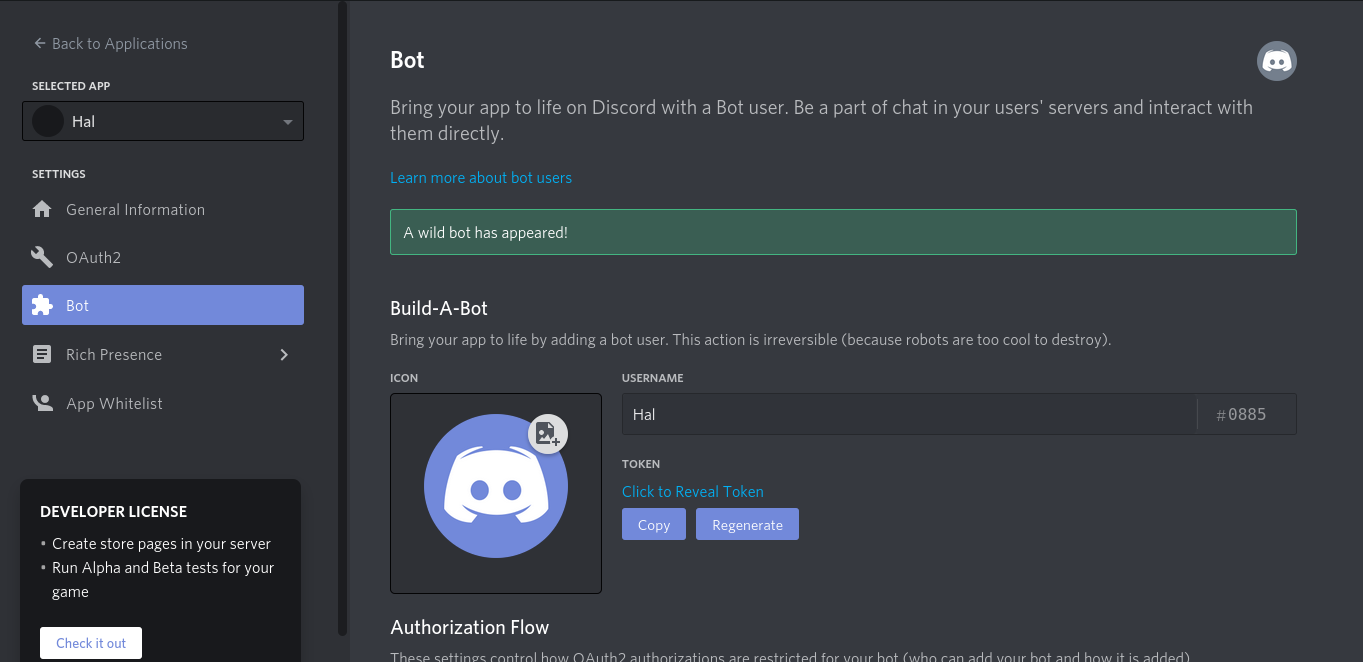 Navigate to the OAUTH2 sub-menu and in the scope section check BOT: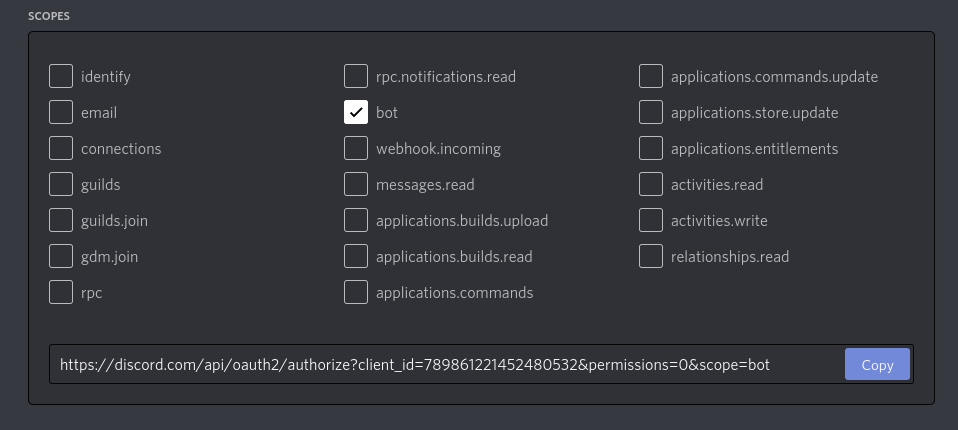 Checking BOT should reveal another section beneath scopes: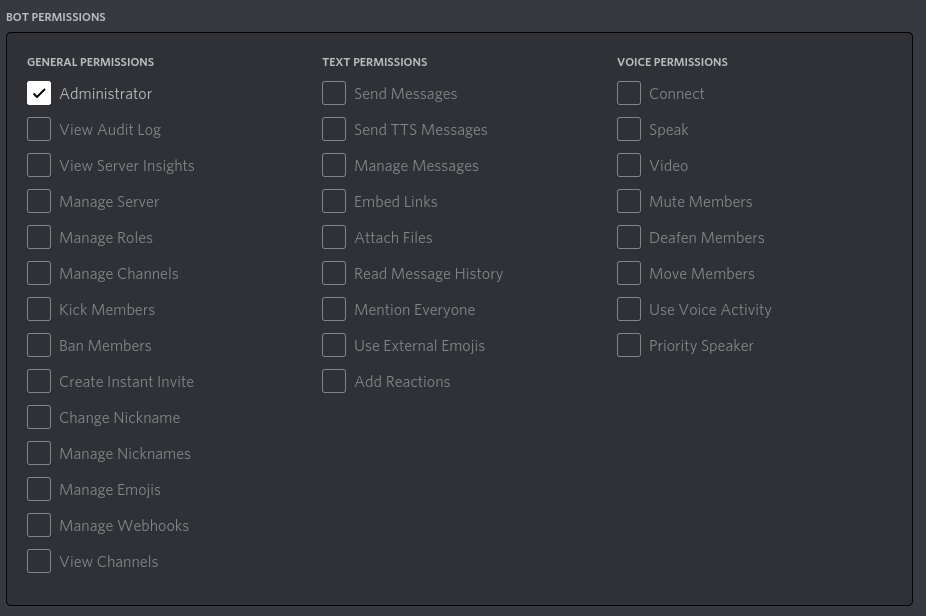 These are all the permissions you are willing to give the bot. Anyone familiar with discord and discord servers will be able to tinker with them on their own. However, the Administrator role lets the bot do anything on the server, including kicking people out and banning people.
Now, scroll up to the scope section, where you will need to copy the link provided, and paste it into another browser tab/window:

Once you do that, you will be given a list of servers you can add the bot to:

I will be adding it to the Bot Test server that I created for this shot. Finally, click Continue and then Authorize.
You will notice that the bot has now been added to your server: