The threads act independently and to make decisions based on the previous thread as well. However, some issues can arise in concurrency that make it tricky to implement.
For example, a data race is a common issue you may encounter in C++ concurrency and multi-threaded processes. Data races in C++ occur when at least two threads can simultaneously access a variable or memory location, and at least one of those threads tries to access that variable.
This can result in undefined behavior. Regardless of its challenges, concurrency is very important for handling multiple tasks at once.
History of C++ concurrency
C++11 was the first C++ standard to introduce concurrency, including threads, the C++ memory model, conditional variables, mutex, and more. The C++11 standard changes drastically with C++17.
The addition of parallel algorithms in the Standard Template Library (STL) greatly improved concurrent code.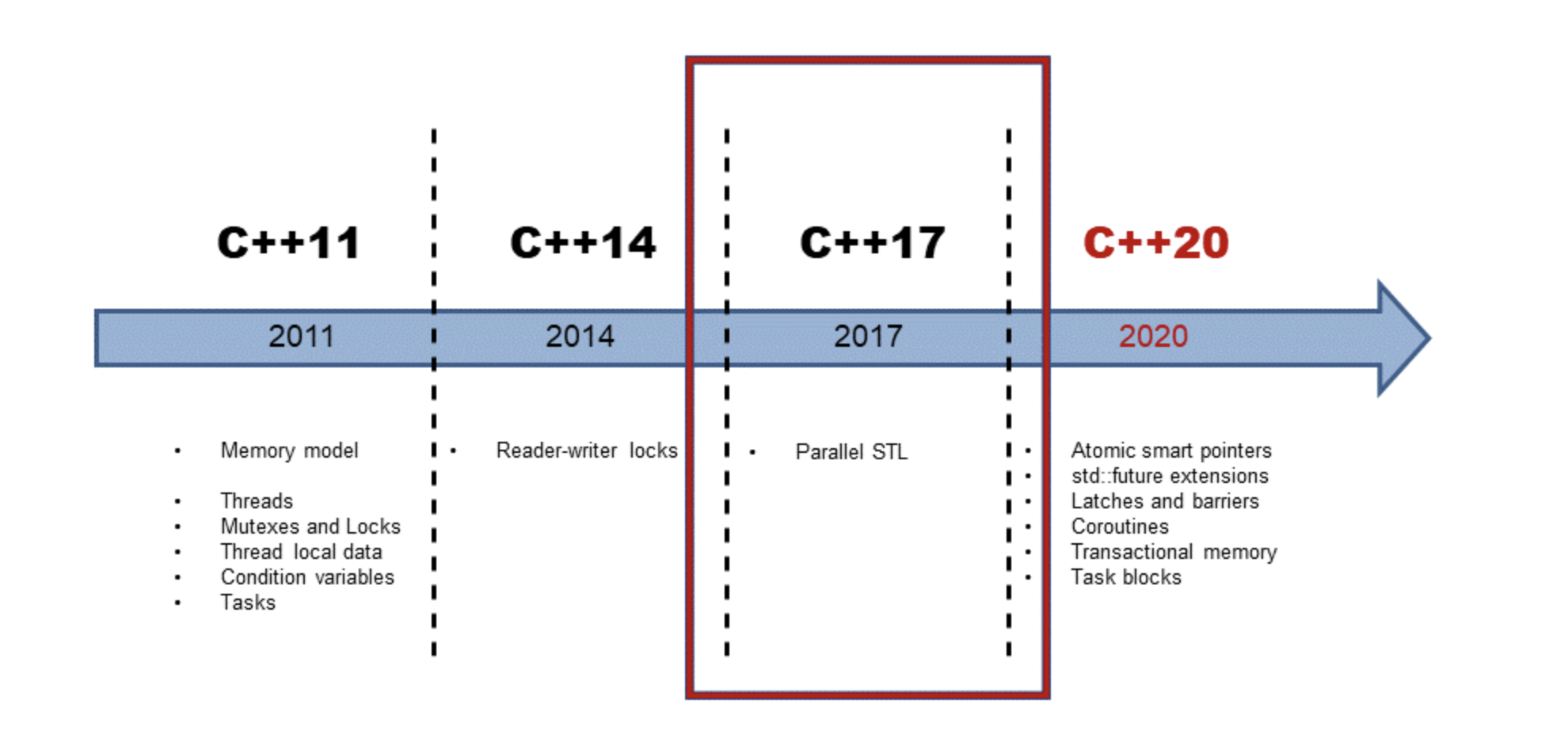 Concurrency vs. parallelism
Concurrency and parallelism often get mixed up, but it's important to understand the difference. In parallelism, we run multiple copies of the same program simultaneously, but they are executed on different data.
For example, you could use parallelism to send requests to different websites but give each copy of the program a different set of URLs. These copies are not necessarily in communication with each other, but they are running at the same time in parallel.
As we explained above, concurrent programming involves a shared memory location, and the different threads actually "read" the information provided by the previous threads.