Step 3: Creating a task
Now we'll create a task. To create a new task click on the "Create Task" option as shown below.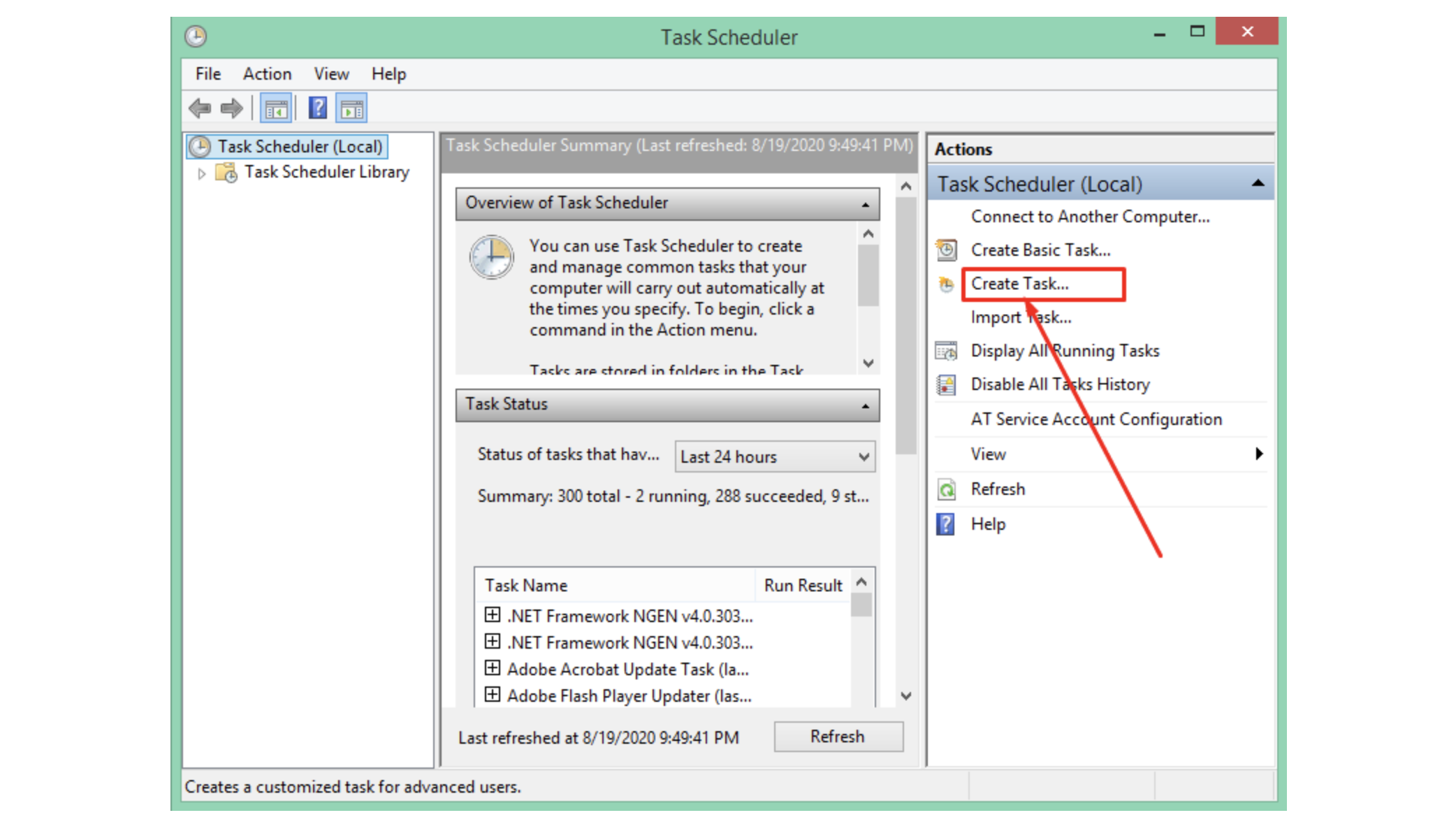 Now when you click on the "Create Task" option, a window will open requesting more details. First, you have to assign a name value for your task. We can write anything we want here. After that we can also add some description for our task. This is useful when we have to schedule many tasks. After that, click on the "OK" button.
Step 4: Actions tab
Now go to the "Actions" tab. We click on the "New" button to create a new action. Action basically defines the task that we want to schedule.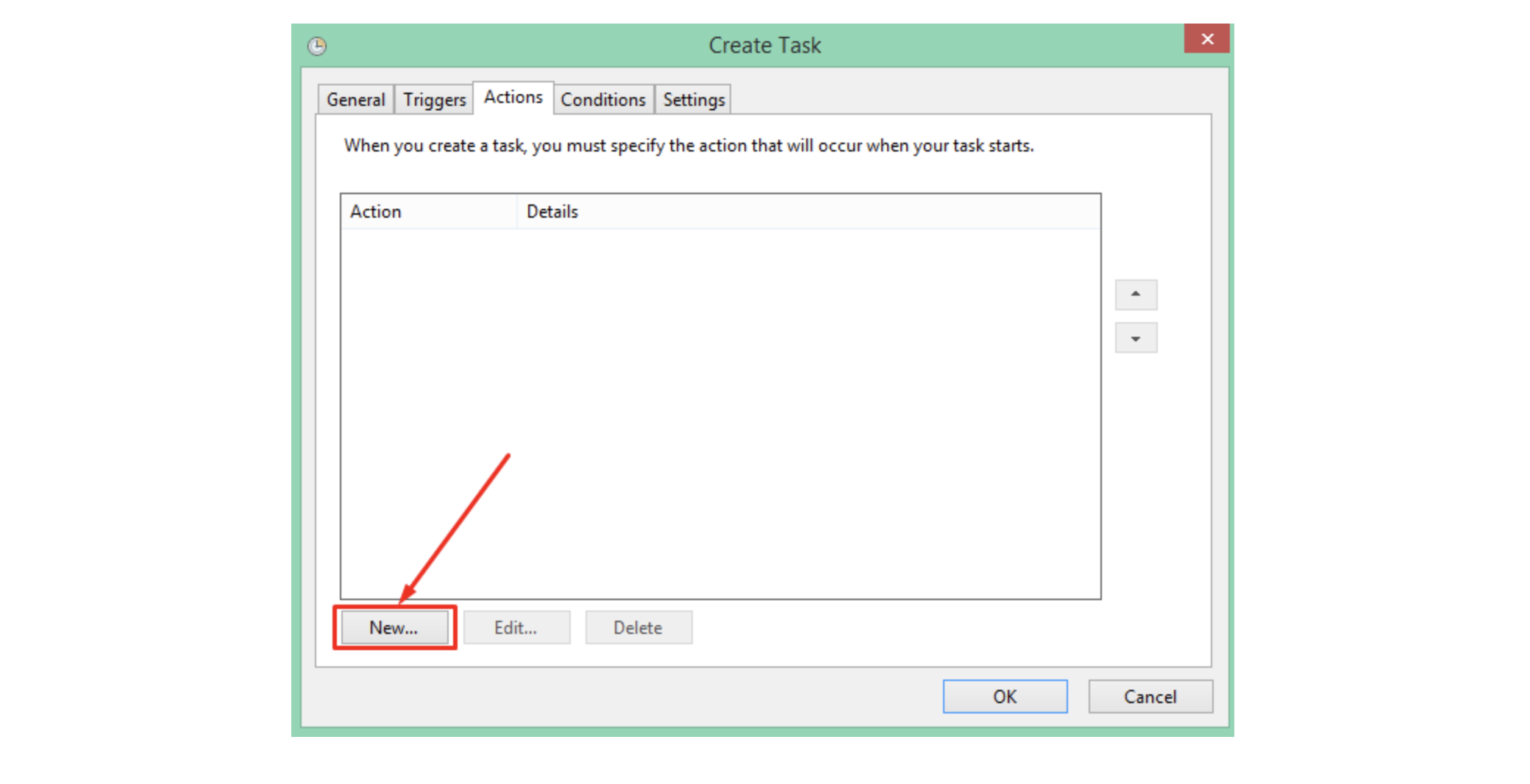 After clicking on the New button, a window will open. Here in the Program/Script text box we have to add the full path where our python.exe file is located. Then we'll add the filename that we want to run(.py). Next, we'll add the path that leads to the python file.
Step 5: Setting time for action
Then go to the Triggers tab. Here we have to mention that the action we just created will be triggered at what time. Specify the time and date at which we want to trigger our action.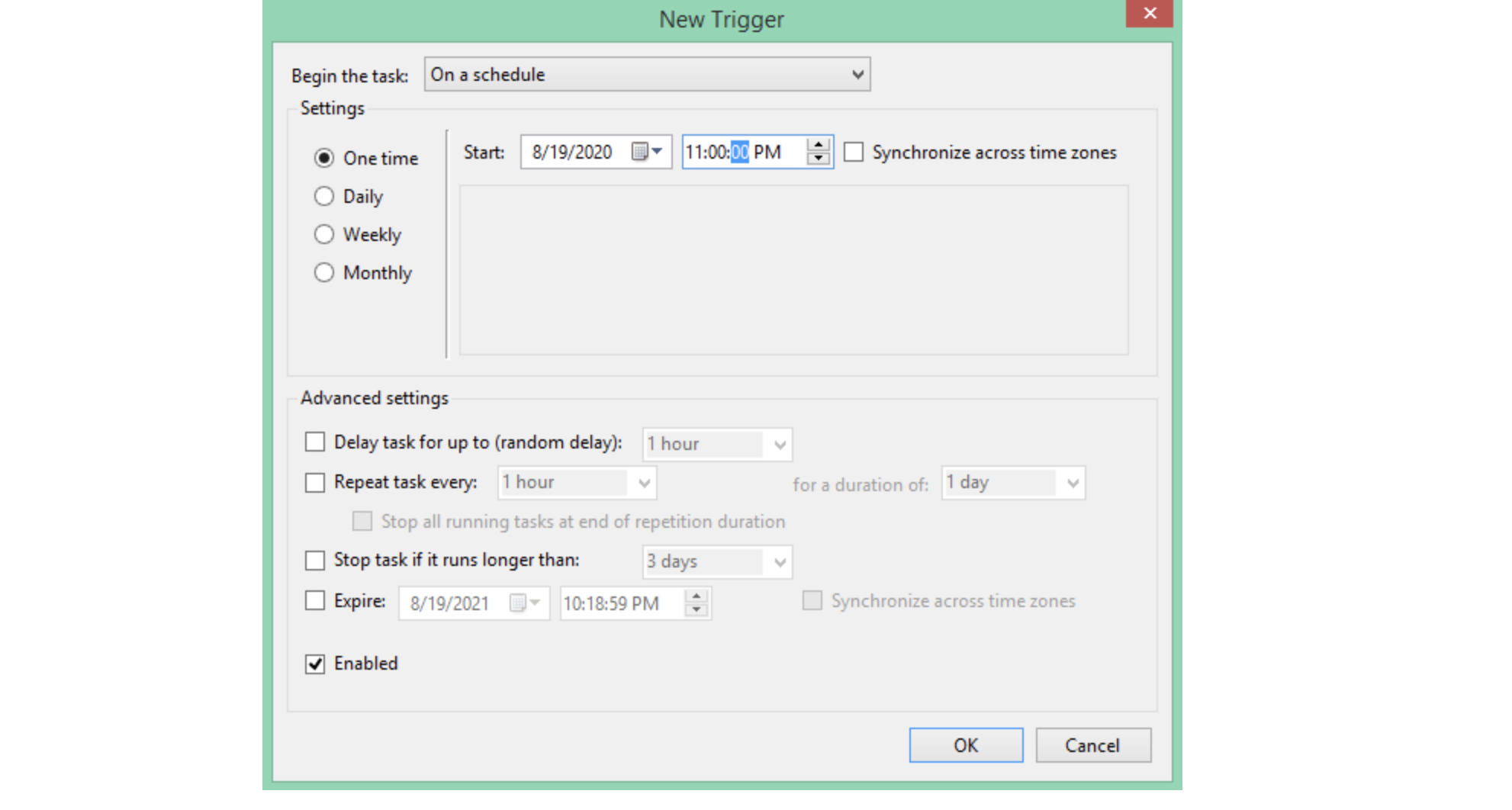 Output of the process
When it's time our file will execute and if it requires any input from the user, you have to feed it with that input.
Notice that our task scheduler executed the program at 11:00 PM and we got the mail at the same time.

You can download all the executable python files here.