First steps with Python: build a program
Now that we have a basic understanding of Python's syntax and terms, let's actually build a project.
For this project, we'll be using Educative's built in code editor. You can also follow along with a text editor or IDE of your choosing. Think of this like a Word doc where you write your program. The most popular Python IDEs are:

PyCharm (recommended)
IDLE
Spyder
Step 1: Download Python and your IDE
Python is free, open-source software that works on Linux, Mac, and Windows. It is preinstalled on Mac and Linux. It is recommended to use Python 3, the most current version.
You'll need an IDE to make Python files. They are usually free. A popular text editor is PyCharm. If you're not ready to download anything, follow along with Educative's code environment.
To compile your code, you'll need to download a Python interpreter as well. This isn't necessary right away.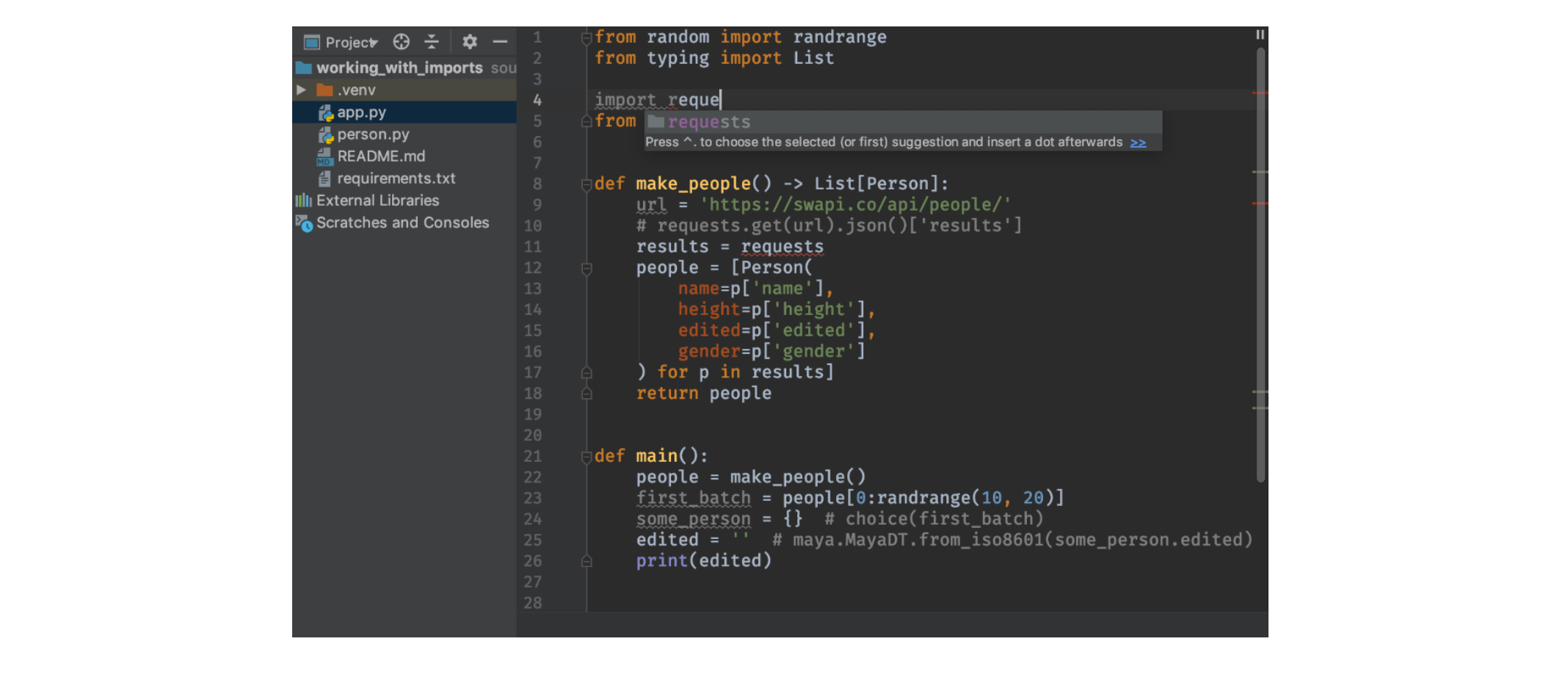 Step 2: Create your first program
Open the PyCharm Editor and click on "Create New Project". Rename the project to something like "First Project". Click "Create". Go to "File" > "New" > "Python File". You now have a project.
A pop up will appear. Tye the name of the file you want, such as "HelloWorld" and hit "OK".
Now we can write our first line of Python code!
Step 3: Write the first line of Python code
To start writing our program, we have to make a Python file. The first line of our "Hello World" program will look like:
print("Hello World!")

You can also print any other text that you wish to. Have the program print your name! Try it out below in the code widget.