Solution Breakdown:
The first for loop on line 7 can be broken down into 3 parts:
Initialization
Comparison
Incrementation
Since the initialization (int var = 0) only happens once in the entire program, it takes one unit of time. The comparison (var < n) gets executed (​3​​n​​+1) times and the increment runs ​3​​n​​ ​times.
Similarly, (int j = 0) runs ​3​​n​​ times, the comparison (j < n) runs ​3​​n​​∗(​2​​n​​+1), and the increment (j = j + 2) gets executed ​2​​n​​ times for each iteration of the outer loop, so it runs:
​3​​n​​∗​2​​n​​=​6​​n​2​​​​
Below is the line-by-line calculation of time complexity: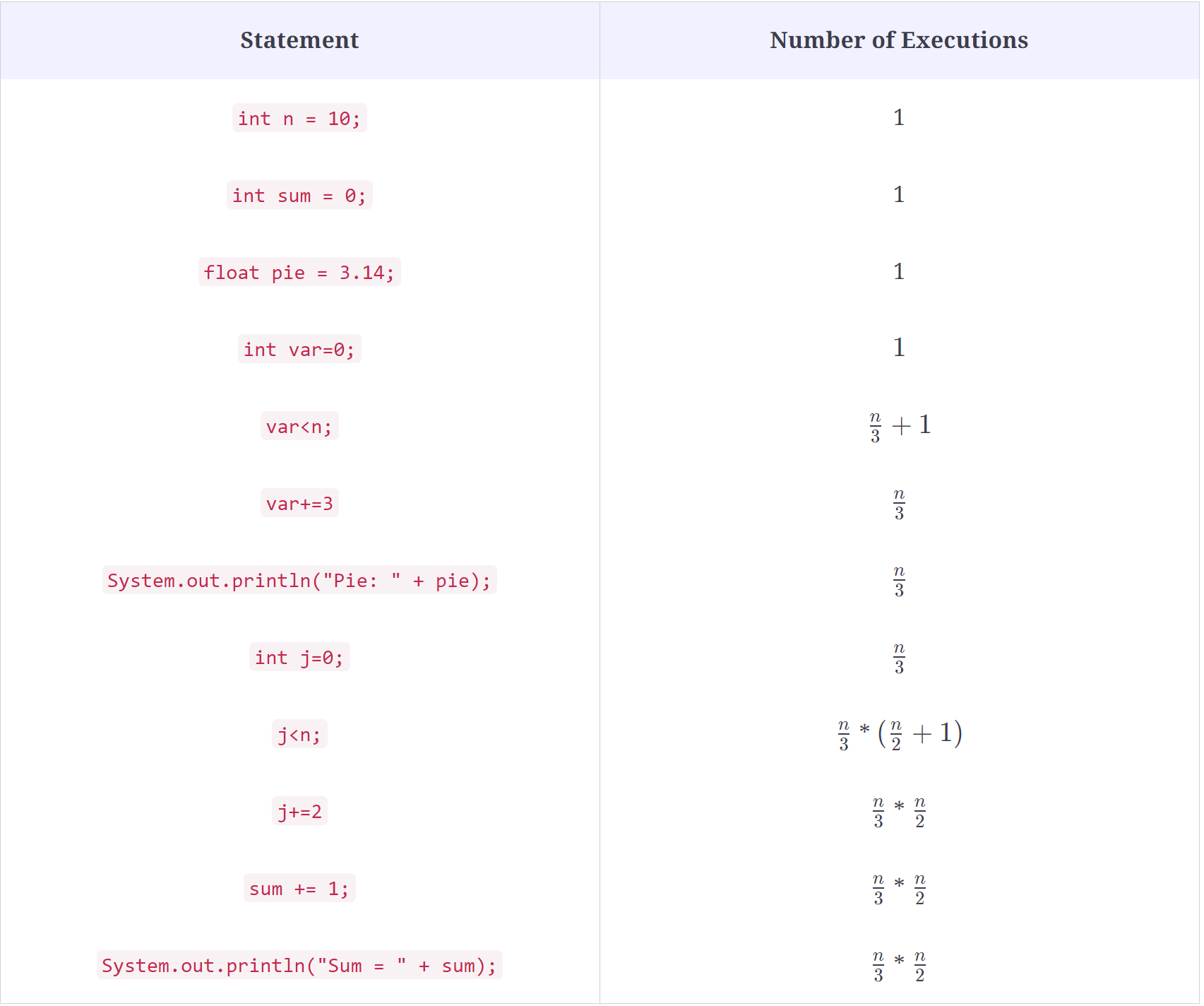 Finally, we add all lines' time complexity, drop the leading constants and lower order terms, and find our Big O Complexity.