Properties of a graph
A graph, denoted by G, is represented by a set of vertices (V) or nodes linked at edges (E). The number of edges you have depends on the vertices. The edges may be directed or undirected.
In a directed graph, the nodes are linked in one direction. The edges here show a one-way relationship.
In an undirected graph, the edges are bi-directional, showing a two-way relationship.
Example: A good use-case of an undirected graph is Facebook friend suggestions algorithm. The user (node) has an edge running to a friend A (another node) who is in turn connected (or has an edge running) to friend B. Friend B is then suggested to the user.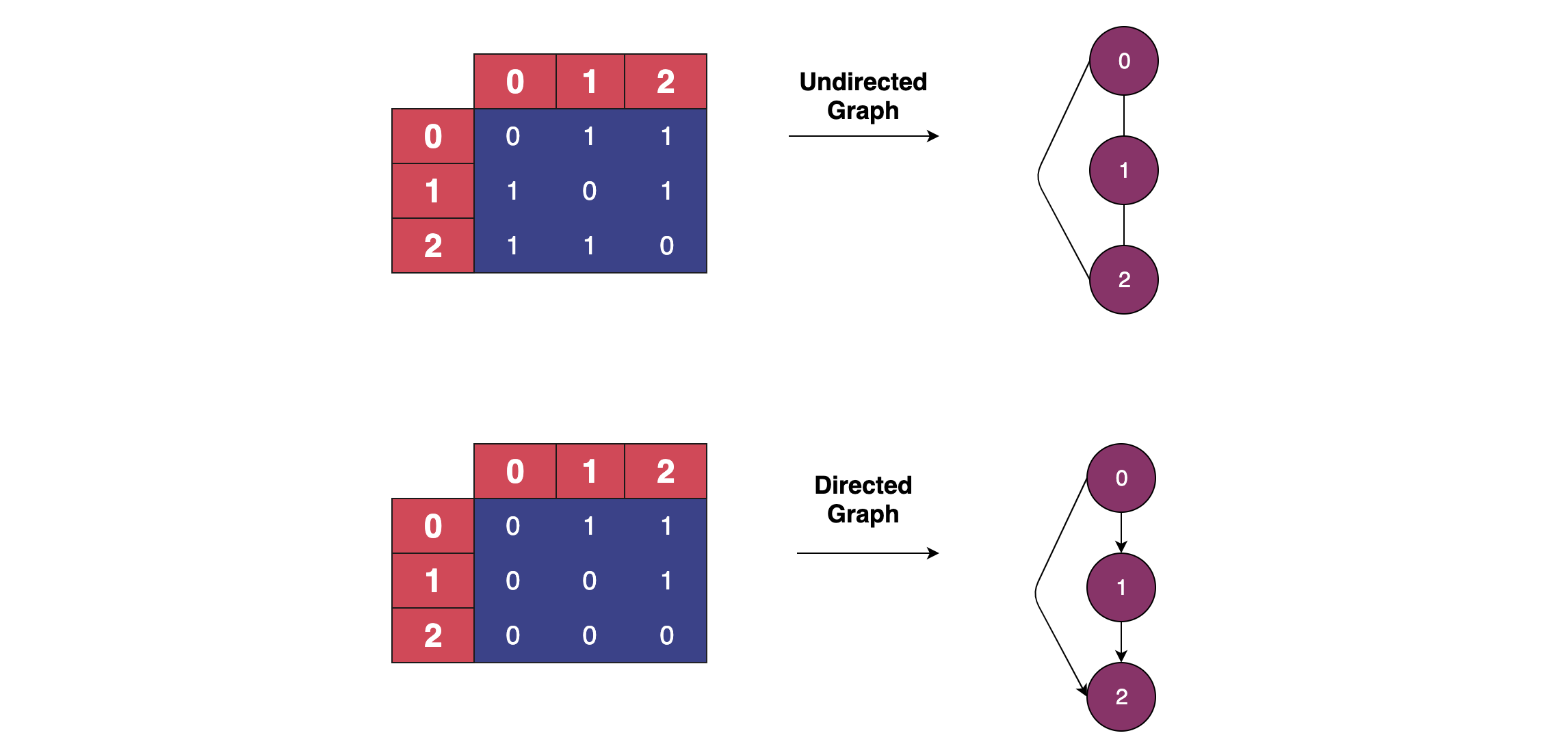 There are many other complex types of graphs that fall into different subsets. A directed graphs, for example, has strongly connected components when every vertex is reachable from every other vertex.
Vertex
A vertex is a point where multiple lines meet. It is also called a node.
Edge
An edge is a mathematical term used for a line that connects two vertices. Many edges can be formed from a single vertex. However, without a vertex, an edge cannot be formed. T​here must be a starting and ending vertex for each edge.
Path
A path in a graph G=(V,E) is a sequence of vertices v1, v2, …, vk, with the property that there are edges between vi and vi+1. We say that the path goes from v1 to vk.
The sequence 6,4,5,1,26,4,5,1,2 defines a path from node 6 to node 2.
Similarly, other paths can be created by traversing the edges of the graph. A path is simple, if its vertices are all different.
Walk
Walks are paths, but they don't require a sequence of distinct vertices.
Connected graph
A graph is connected if for every pair of vertices u and v, there is a path from u to v.
Cycle
A cycle is a path v1, v2, …, vk for which the following are true:
The first vertices are all different
Tree
A tree is a connected graph that does not contain a cycle.
Loop
In a graph, if an edge is drawn from the vertex to itself, it is called a loop. In the illustration, V is a vertex whose edge, (V, V), is forming a loop.