AI bias is human bias
Algorithms are not truly neutral. The notion that mathematics and science are purely objective is false. In fact, scientific discoveries throughout history, such as phrenology and even evolution, have been used to justify racist conclusions.
Algorithms are our opinions written in code. Since algorithms are designed, created, and trained by data scientists, people like you and me, machine learning technologies unintentionally inherent human biases. This means that our machines are in danger of inheriting any biases that we bring to the table, even on a large scale.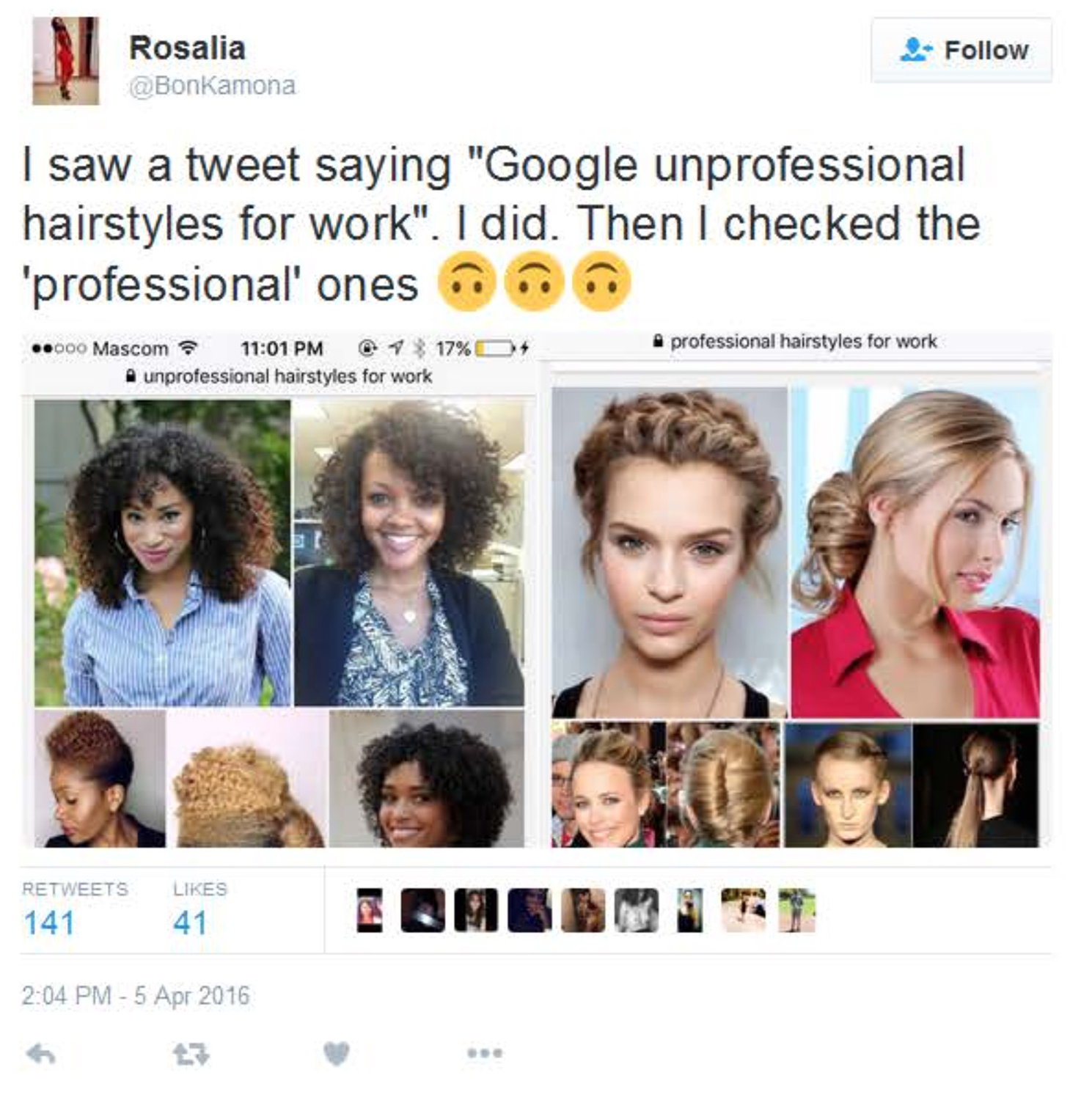 Source: TIME magazine on Google search algorithms
If you aren't convinced, read up on Microsoft's Tay, an AI chatbot that spread disturbingly racist messages after being taught by users in just a matter of hours.
AI bias is human bias. We are the teachers. It shouldn't surprise you that representation is a contributing factor to this issue. A majority of AI researchers are males that come from white racial demographics, similar socioeconomic positions, even similar universities.
Studies from 2019 find that 80% of AI professors are men, and people of color remain underrepresented in major tech companies.6
At a 2016 conference on AI, Timnit Gebru, a Google AI researcher, reported there were only six black people out of 8,500 attendees. This diversity crisis means that very few people of color are involved in machine learning decision-making or design.
If innovators are homogenous, the results and innovations will be too, and we'll continue to ignore a wider range of human experience.