How to configure your workspace
To successfully run Java domain models, you'll need 5 tools. If you don't want to download anything right now, feel free to skip to our example section featuring embedded code.
The tools you'll need are:
Eclipse IDE for Java EE Developers
JDK 1.7
Apache Maven
MySql DB Server
Apache Tomcat
You'll also need source code zip from our Spring-Hibernate book on Github.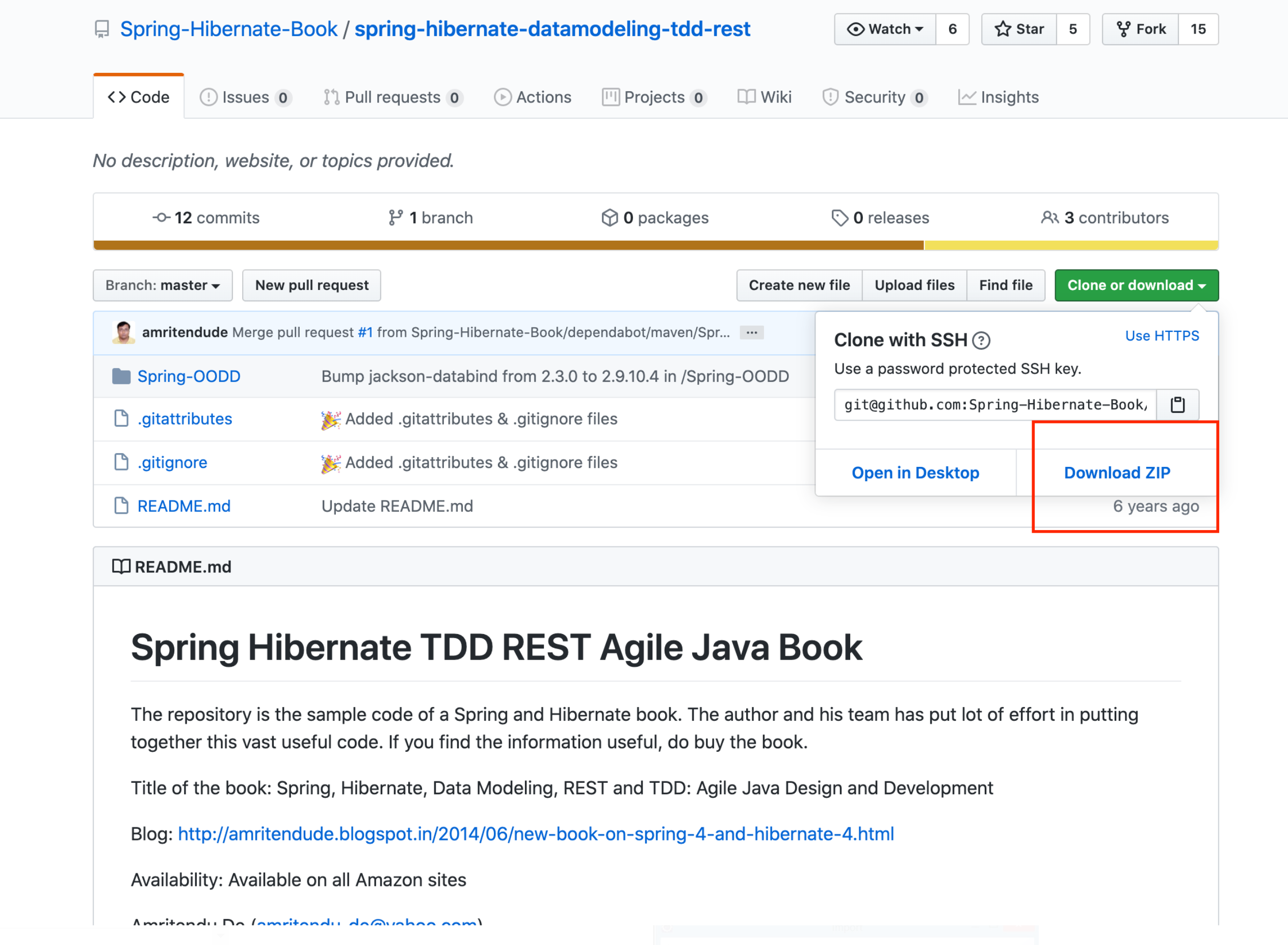 You'll then need to unzip these files and import them into your Eclipse as a Maven project.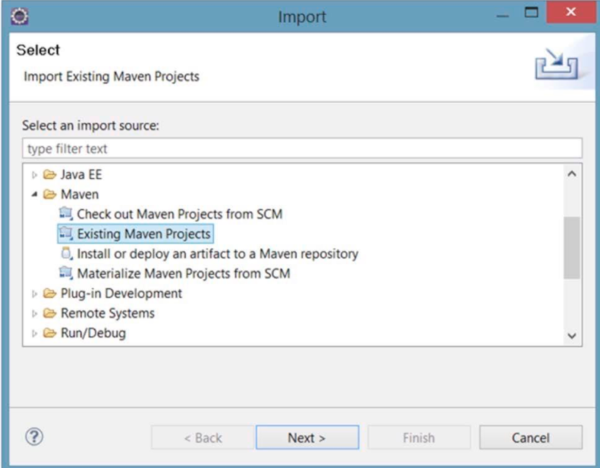 After choosing the Existing Maven Projects option, select the folder where you have unzipped the downloaded file and choose the directory containing the POM as shown below.

From here, use MySQL to create a new schema named spring in the MySQL Workbench.
Next, open Tomcat and install a v7.0 server. Then, click Add Library -> JRE System -> Library -> Alternate JRE -> Installed JREs. Set this as your default then click Finish.
Finally, add the Spring OODD project to the Tomcat configuration. Once started, Tomcat will load the index page from web.xml.
Congratulations, you now have the workspace to implement Java domain models!
Next, we will discuss five common domain models and teach you how to create a data transfer object for each.