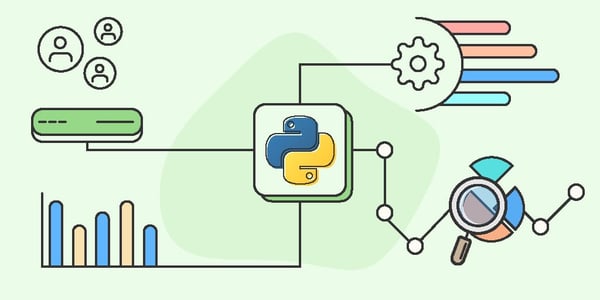 Python Data Analysis and Visualization
Estimated completion time: 2h 30min
---
Course Overview
This course assumes no prior experience and can teach anyone how to use Python to analyze and visualize data. Stop using Excel and start harnessing the power of Python. Data analysis is one of the hottest careers of the 21st century. As an analyst, your goal is to peel back layers of data in order to answer questions ...
See more
Part of the Python Data Analysis and Visualization Path
Learn to quickly analyze and visualize data with Python using an assortment of powerful libraries. A future-proof job skill you'll never regret gaining.
Course Contents

2. Python Basics for Analytics

How you will learn

Faster than videos

Videos are holding you back. The average video tutorial is spoken at 150 words per minute, while you can read at 250. That's why our courses are text-based.

Hands-on coding environments

You don't get better at swimming by watching others. Coding is no different. Practice as you learn with live code environments inside your browser.

No set-up required

Start learning immediately instead of fiddling with SDKs and IDEs. It's all on the cloud.

Progress you can show

Built in assessments let you test your skills. Completion certificates let you show them off.