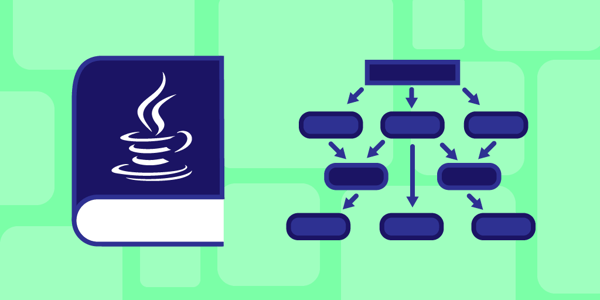 A Complete Guide to Java Programming
Estimated completion time: 6h 30min
---
Course Overview
This course is your detailed guide to the fundamentals of the Java programming language. This course will get you on the fast track to becoming a proficient and modern Java developer. In this course, you will start by covering different programming paradigms like object-oriented and procedural programming. You will th...
See more
Course Contents

1. Java, a High Level Language with a Purpose

2. How Java Programming Works

3. Objects and Data Types

4. Variables: The Name of a Field

5. Arrays: The Container Objects

6. Operators and Conditional Statements

7. Iterative Constructs, Entry and Exit Controlled Loops

9. Basic Input and Output

11. Interface and Abstraction

12. Exception Handling and Data Structures

How you will learn

Faster than videos

Videos are holding you back. The average video tutorial is spoken at 150 words per minute, while you can read at 250. That's why our courses are text-based.

Hands-on coding environments

You don't get better at swimming by watching others. Coding is no different. Practice as you learn with live code environments inside your browser.

No set-up required

Start learning immediately instead of fiddling with SDKs and IDEs. It's all on the cloud.

Progress you can show

Built in assessments let you test your skills. Completion certificates let you show them off.