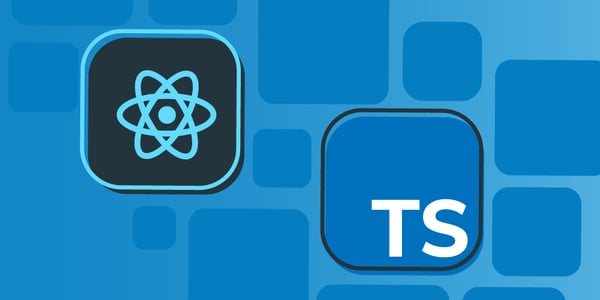 Using TypeScript with React
Estimated completion time: 9h
---
Course Overview
If you are a React developer and want to build your React apps faster and more robustly, this course is for you. Learn to integrate TypeScript with React, boost your productivity, and create apps that are easier to maintain. In this course, you will learn how to utilize TypeScript's sophisticated type system to make R...
See more
Part of the React Learning Path
Take your front-end skills to the next level, and make yourself more in-demand. Learn to build and deploy stunning, professional-quality apps using React.
Course Contents

4. Working with generic types

5. Creating strongly-typed function component props

6. Creating strongly-typed function component state

7. Creating strongly-typed class components

8. Creating strongly-typed component events and event handlers

9. Creating strongly-typed context

10. Creating strongly-typed refs

11. Creating React projects with TypeScript using Create React App

12. Creating a React and TypeScript project manually

13. Putting everything together

How you will learn

Faster than videos

Videos are holding you back. The average video tutorial is spoken at 150 words per minute, while you can read at 250. That's why our courses are text-based.

Hands-on coding environments

You don't get better at swimming by watching others. Coding is no different. Practice as you learn with live code environments inside your browser.

No set-up required

Start learning immediately instead of fiddling with SDKs and IDEs. It's all on the cloud.

Progress you can show

Built in assessments let you test your skills. Completion certificates let you show them off.